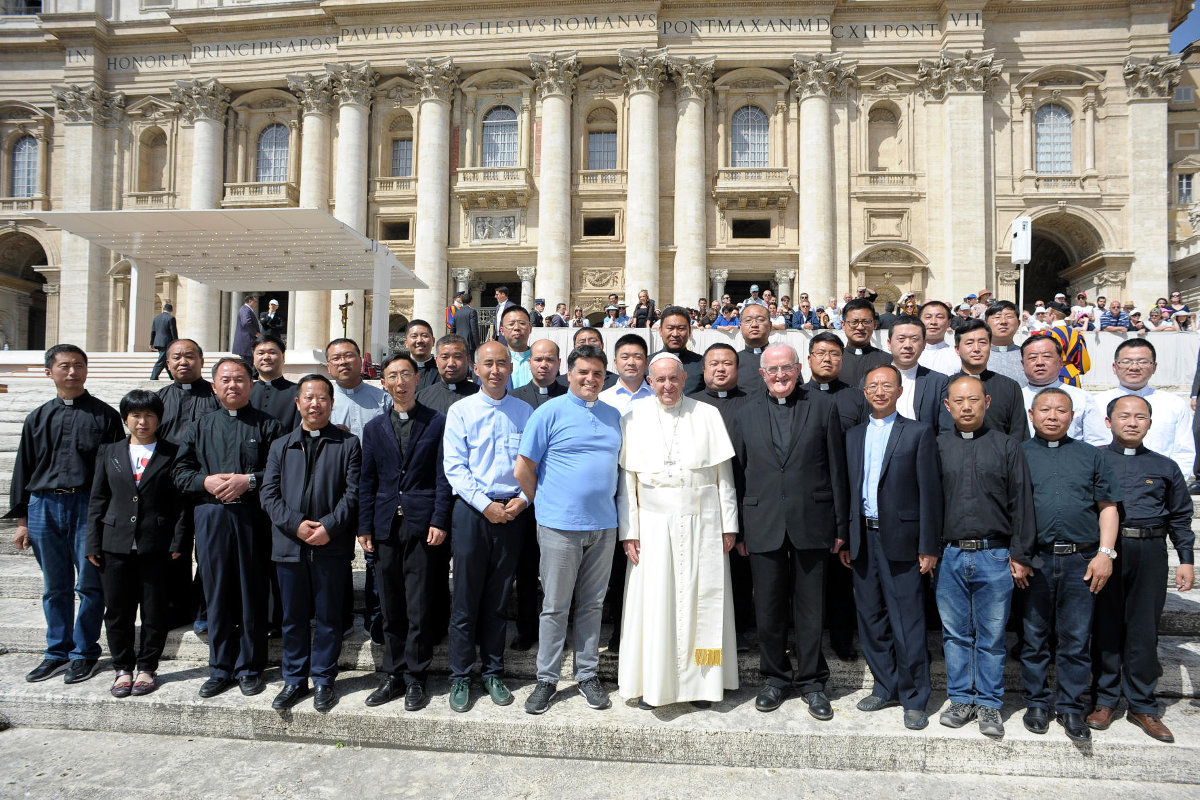 On April 25, feast of St. Mark, 26 Chinese priests attending the Spring Session organized by Verbiest Institute at KULeuven (Belgium) joined the General Papal Audience at St. Peter Square. The General Audience marked the end of their Rome pilgrimage.
At the end of the Audience they were invited to have a short encounter with His Holiness, Pope Francis. See photo. During the encounter, a priest from Inner Mongolia (China) presented the Pope with a chasuble that was handmade by the Mongolian Catholics of Inner Mongolia (China). The Pope blessed the Church in Inner Mongolia as a sign of gratitude for their gift and their Christian witnessing. In a brief dialogue, the Pope shared with the Chinese priests some encouraging words. His Holiness said that he supports their pastoral and evangelizing work in their dioceses back in China and keeps them in his prayers. The Pope also asked the Chinese parish priests to pray for him.
Today's General Audience was centered on the catechesis on baptism through the inspiration of the letter to the Philippians (4:13). It was quite an encouraging and meaningful address for us all: "In any and all circumstances...I can do all things in Him who strengthens me". The Pope also had a special prayer in view of the April 27 Inter Korean Summit. He asked the Lord, and all related leaders, that it may become a right step towards long-lasting reconciliation and peace.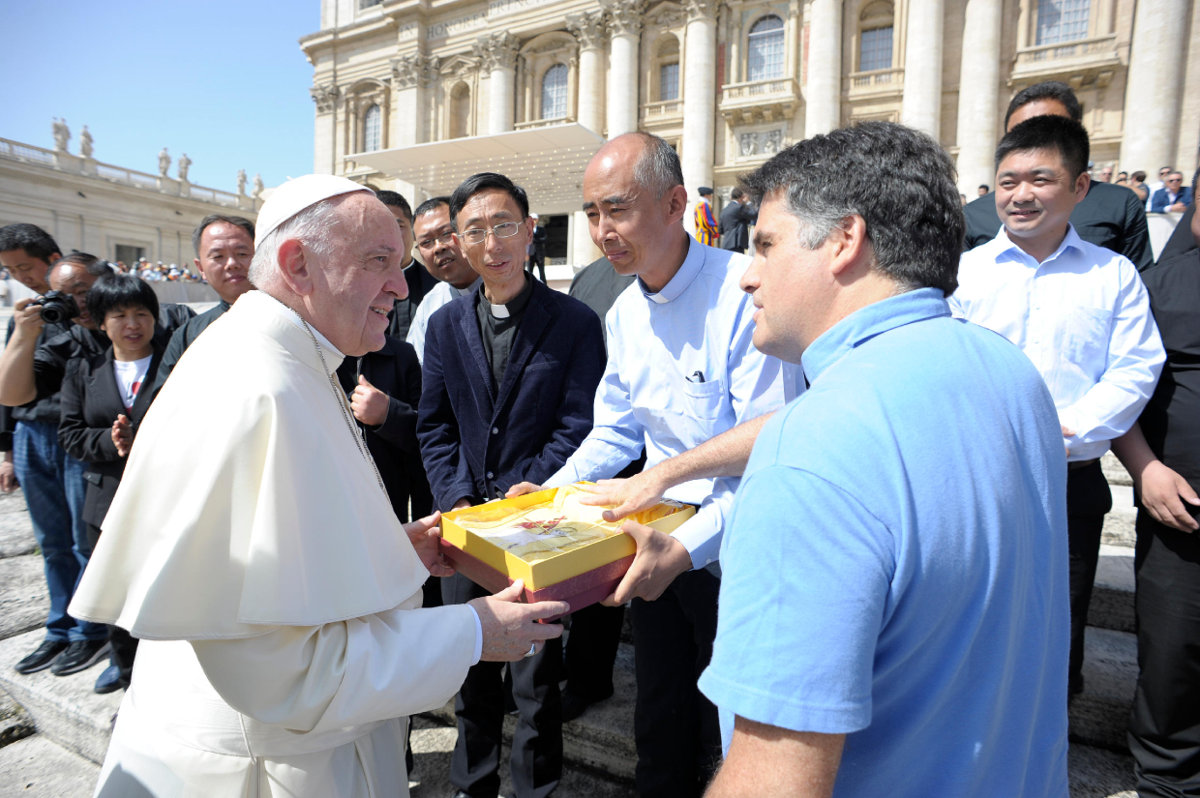 Earlier the group was received at the Propaganda Fide by H. Emin. Card. Filoni, Prefect of SCEP, who also spoke positively about developing close cooperation with the Church in China. Archbishop Claudio Celli, who has visited the Church of China several times, presided at a concelebration with the group of priests in the chapel in front of the tomb of St Peter at St Peters Baslica.
Verbiest Foundation was founded in 1982 at Leuven University (Belgium) by the CICM Missionary Congregation. It continues faithful to its aims of keeping open the bridges of dialogue and encounter, built throughout the years, between the Chinese Church and the Universal Church.

Francisco Carin Garcia, cmf
Verbiest Foundation Director